2005 CSSA Chinese New Year Gala
Full Report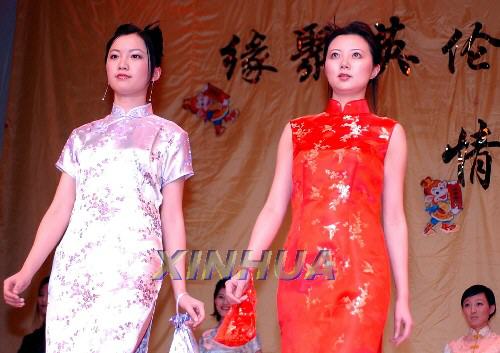 To celebrate the forthcoming 2005 Chinese New Year Festival in early February next year, the CSSA-LSE Society, together with other London colleges CSSAs, are jointly hosting the 2005 CSSA Chinese New Year Gala in Peacock Theatre on 5 Feb 2005.
There will be a variety of performances in the show and we are actively seeking students to take part in various acting roles below:
1. 18-12 elegant female and 4-6 male models are needed for the fashion show. The height requirements for female and male models are 168cm-176cm and 182cm-190cm respectively.
2. 2 Actors and 2 Actresses are needed for the short comedy. There is no specific requirement of these roles, however any interested students will need to attend auditions.
3. Any versatile member/member groups are welcome to audition their proposed programs next Friday.

If you would like to participate in such a momentous event, performing on stage for over 1400 audiences including our special Ambassador from the Chinese Embassy in U.K., please contact us by emailing to: m.lei@lse.ac.uk
The first audition will take place in D502 at 5pm on Fri. 19th Nov 2004. Looking forward to seeing you!!!
历年回顾:
英美华人喜迎猴年新春(伦敦)[组图]
英美华人喜迎猴年新春(剑桥)[组图]
明天会更好——伦敦四学院学联举办春节联欢晚会
留英学生学者举行春节联欢晚会
全英国中国学联春节联欢晚会